The semiXicon porous vacuum chuck series are designed for application of handling thin films and other flexible work pieces. The chuck has uniform distributed pore sizes to assure desirable sucking and holding power for very thin films ,it is widely applied in electronic, semiconductor, ,solar,medical and optical laser microfabrication etc industries.
We can custom design per your application to turn them into individual working stations or integrate into your production lines.
The chucks are of various parallelism from 1 micron on 300mm round to 15micron on 500*500mm .
We always welcome customized requirement and provide free consultation and designs
The series have various shapes and dimensions,but standard one are:
Round: 4",5",6",8,"9",12"
Squre: 4",5",6",8,12",20"
Rectangle: 2*4, 4*6, 6*8, 6*12
Turn key solution including pump is optional

Applications:

Semiconductor
Thin film
Optical
Solar
MEMS
Battery
Biomedical
…

Download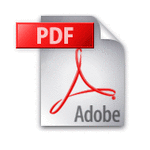 Porous Ceramic Chuck Drawing